By: Kathering Montelon, Lambda Theta Alpha Latin Sorority, Inc.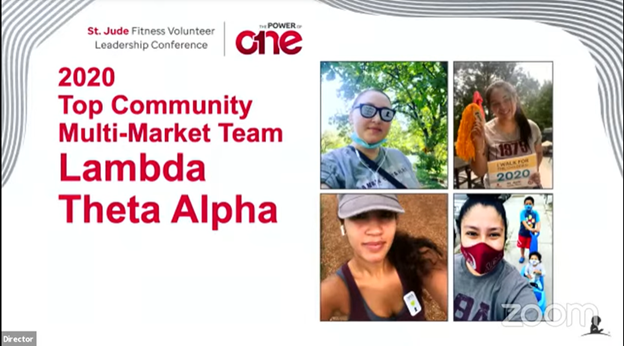 This year, St. Jude Children's Research Hospital offered Lambda Theta Alpha an opportunity to be part of their Virtual Fitness Volunteer Leadership Conference (March 10-11). Three members representing the top three chapters that raised the most in 2020 attended, Ashley Rosales-Tejeda (Gamma Pi Chapter), Lupe Nepomuceno (Delta Tau Chapter), and Monica Oliver (Alpha Rho Alumnae Chapter). At the conference, Lambda Theta Alpha was awarded the '2020 Top Community Multi-Market Team' award after the vast success from last year's St. Jude Walk/Run exceeding the sorority's fundraising goal.
The two-day conference served as a way for the three members to experience and learn more about St. Jude's significant impacts on their patients and family members as well as future goals. The conference consisted of various keynote speakers, testimonials of families and patients, breakout rooms comprising workshops, and an award ceremony.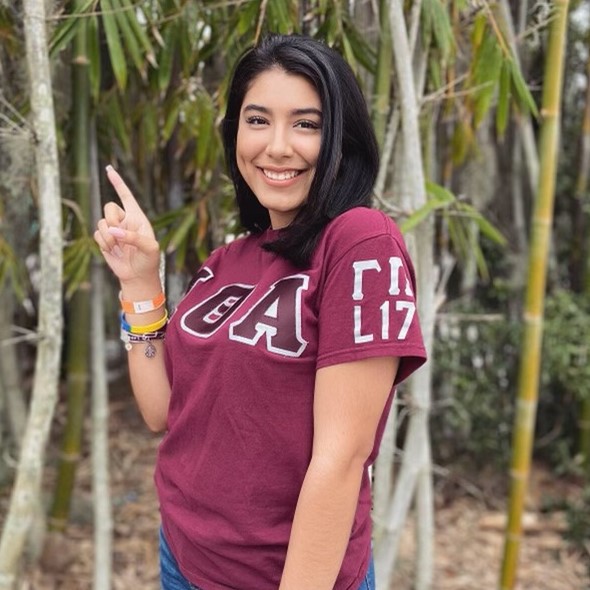 Sister Ashley Rosales-Tejeda very enthusiastically expressed passion about St. Jude Children's Research Hospital in the fundraising events and the research done by St. Jude. Ashley's passion and willingness drew other's attention and support to raise money for St. Jude. During the two-day conference, Ashley's fondness for St. Jude flourished. "I think that's what I love about St. Jude. They make you feel like you're at home and that's just so inspiring," Ashley said. St. Jude exceeds expectations when it comes to comforting patients and families. With so many children going through, struggling, and in a hospital environment, St. Jude does their best to make everyone's experience feel like home.
The discussion of culture was something that stood out to Ashley. "They did speak about culture and how they're trying to involve culture into their workplace, in their environment, and being more open to it. I think it just opened the room for a lot of possibilities." A quote that resonated with her the most was, 'people love to learn but hate to change.'
Lambda Theta Alpha began its partnership with St. Jude Children's Research Hospital in 2010, in an effort to have a larger and more united impact on a national philanthropic cause. The sorority is the first and only Latino Greek organization to commit to the hospital's efforts to bring awareness to childhood cancer, life-threatening diseases, and St. Jude within the Latino community. The sorority has repeatedly exceeded its sponsorship commitments and looks forward to the St. Jude Walk/Run event every year.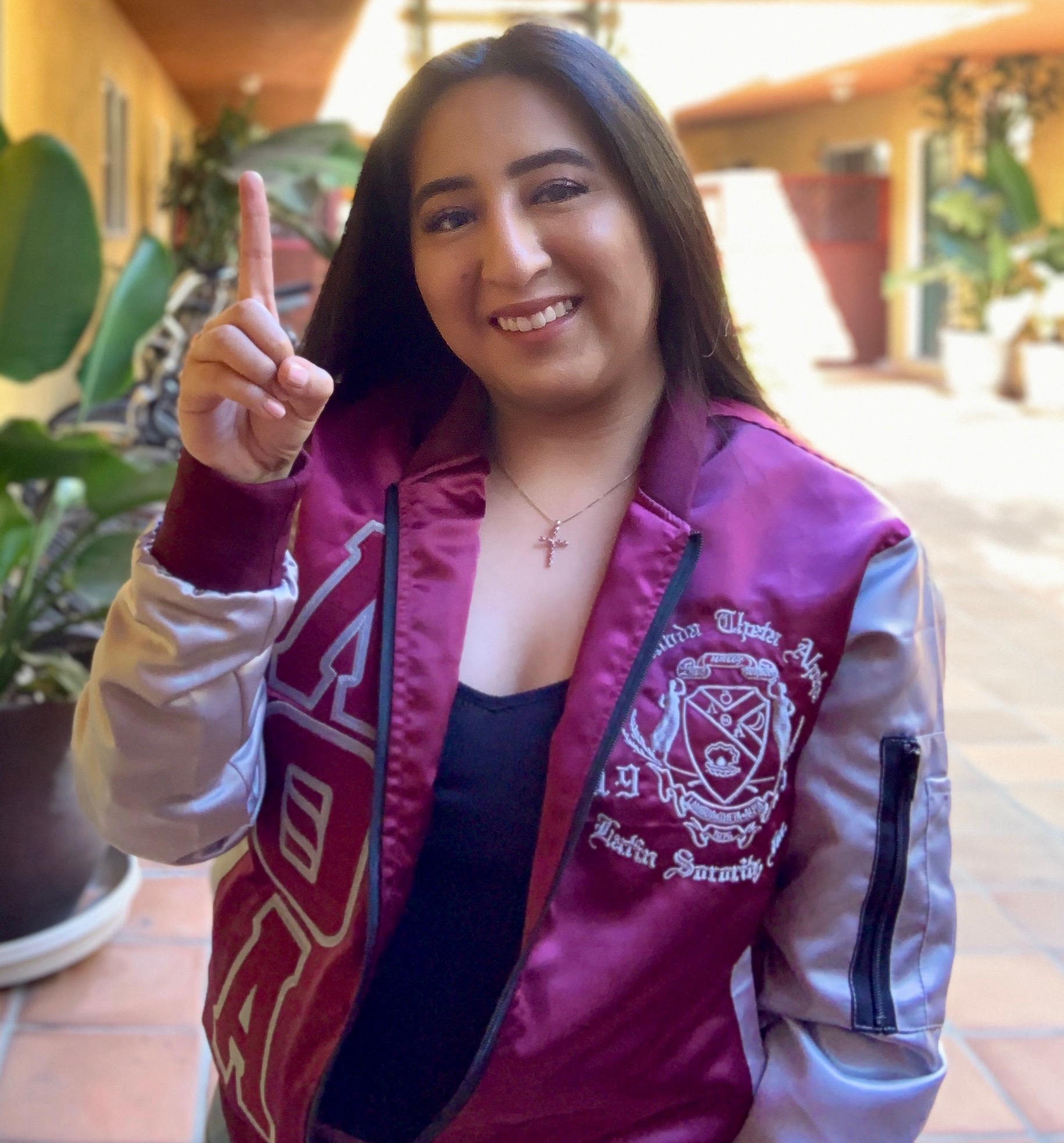 Furthermore, sister Lupe Nepomuceno, very thrilled and amazed, shares her experience at the conference. "On the first day, they talked about how due to the pandemic it impacted St. Jude's annual event. They were afraid they weren't going to reach their goal. However, they superseded their goal and raised 23 million in 2020," Lupe said.
St. Jude discussed different partnerships and programs at the conference. A few that caught Lupe's attention were Domino's partnership, where they donate ten thousand dollars a year to build communities for those who are far from home, animal assistant programs where therapy dogs provide comfort, and music therapy.
"Music is a form of healing. It provides developmental skills, motor skills, and demonstrates to the younger children that sharing musical instruments can be a positive thing because you can make new friends and families also get uplifted when they hear their children singing or playing an instrument," Lupe says.
Lupe's favorite part of the conference was listening to the different stories families were sharing. Every family had a unique story, and the discussion varied from tumors to chemotherapy. "It's just crazy how there are kids that go through all this, and they just grow stronger once they surpass that obstacle. They showed a prerecorded video of a little girl who was talking about going through chemotherapy. They go through all that at such a young age. They can be in pain, and we wouldn't know, or we don't know what they are feeling. The fact that these kids are having this form of therapy changes their atmosphere. It changes their mood in a heartbeat. You forget about all that, and you just focus on the present. It was nice hearing those stories. It warmed my heart," Lupe said.
St. Jude's future goals are to potentially have this year's walk/run event in person at the end of September. They would follow CDC guidelines but can change depending on how the pandemic progresses. Lambda Theta Alpha is a proud partner of such an amazing organization. Our sorority admires all the hard work and breakthrough research they do every day. We stand behind the St. Jude mission and are looking forward to participating in this year's St. Jude Walk/Run.
Visit our St. Jude Children's Research Hospital Walk/Run webpage for more information on how to support by getting involved in local fundraisers in your area.