FOR IMMEDIATE RELEASE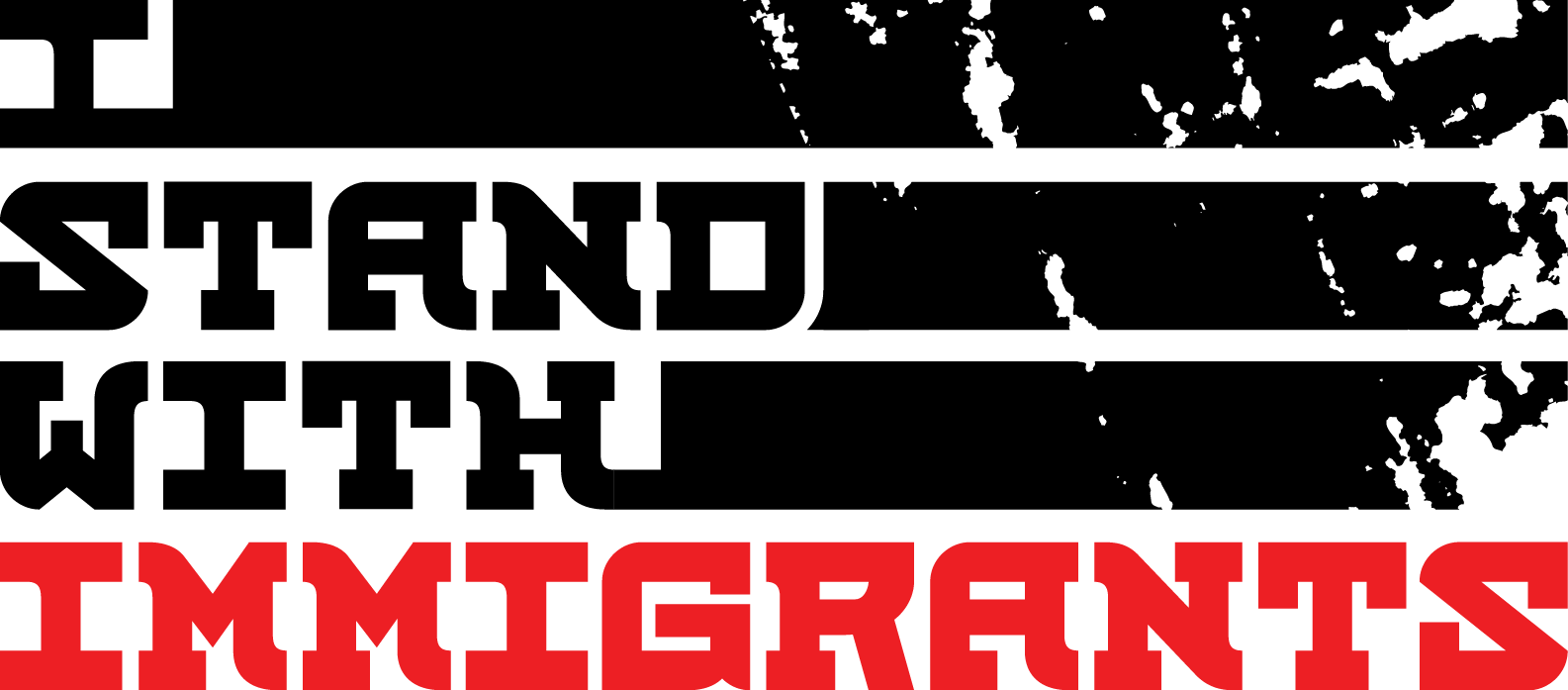 November 8, 2021 – Lambda Theta Alpha joined FWD.us and other organizations nationwide for the 6th annual I Stand With Immigrants Day of Action on October 28, 2021. Our participation marks a historic fight to get Congress to pass legislation that includes a pathway to citizenship for millions of undocumented people.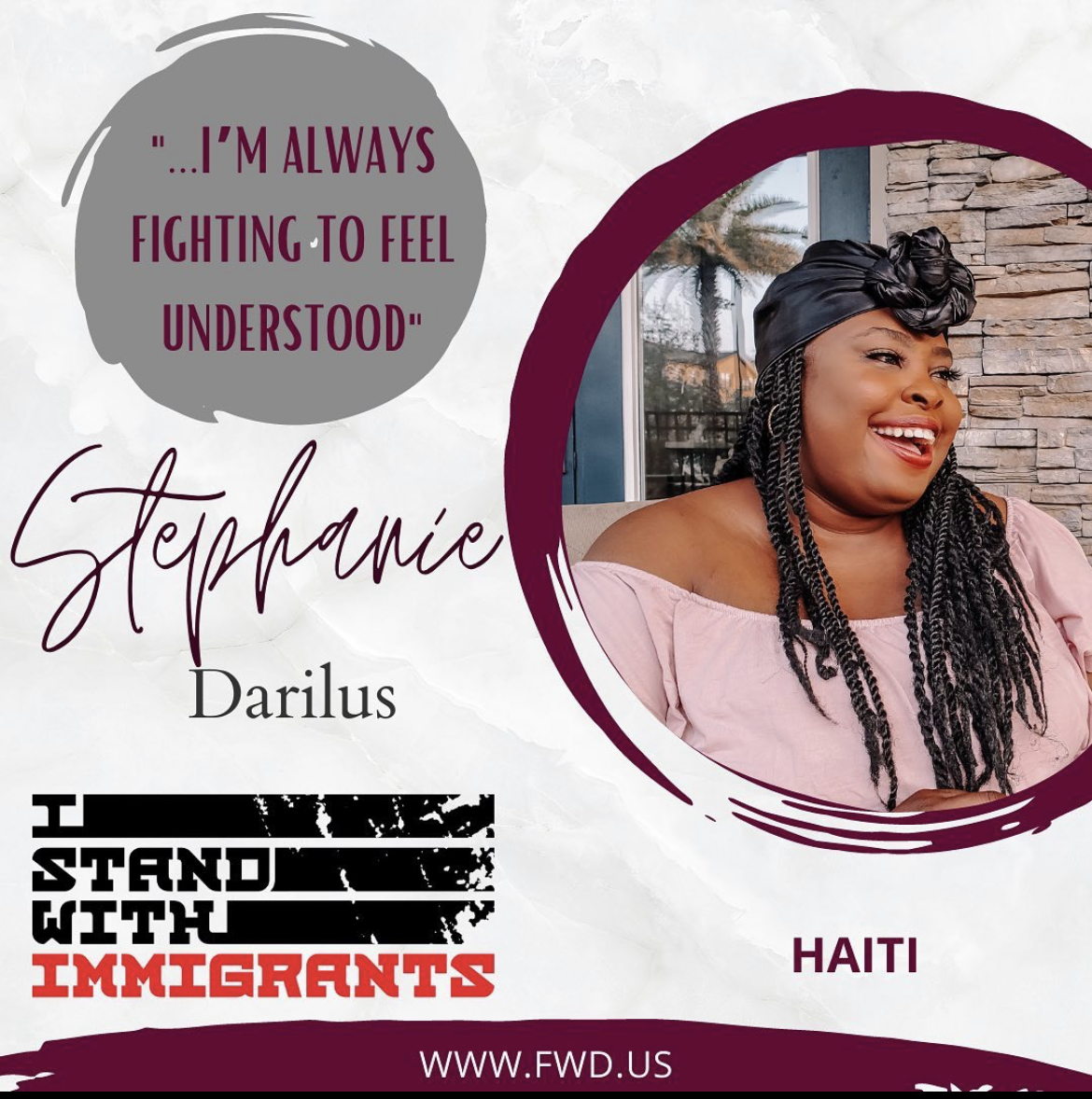 Lambda Theta Alpha carried out its commitment to uplift the voices of immigrants during this time of needed congressional action for the protection of our communities. Our membership represented one of the largest groups on this Day of Action, with 35 chapters participating in student-led events taking place throughout colleges and universities across the country and virtually.
The campaign encouraged the exploration of our individual heritage(s) and the recognition of our distinct and shared experiences. It aimed to bring awareness to our shared history and stand in solidarity with friends, neighbors, peers, teachers, and all immigrants who continue to drive this nation forward. The sorority's National Political Education Initiative Committee (PEI) is proud to have helped facilitate the participation of a large portion of this year's initiative by serving our chapters with the tools needed to implement a successful event.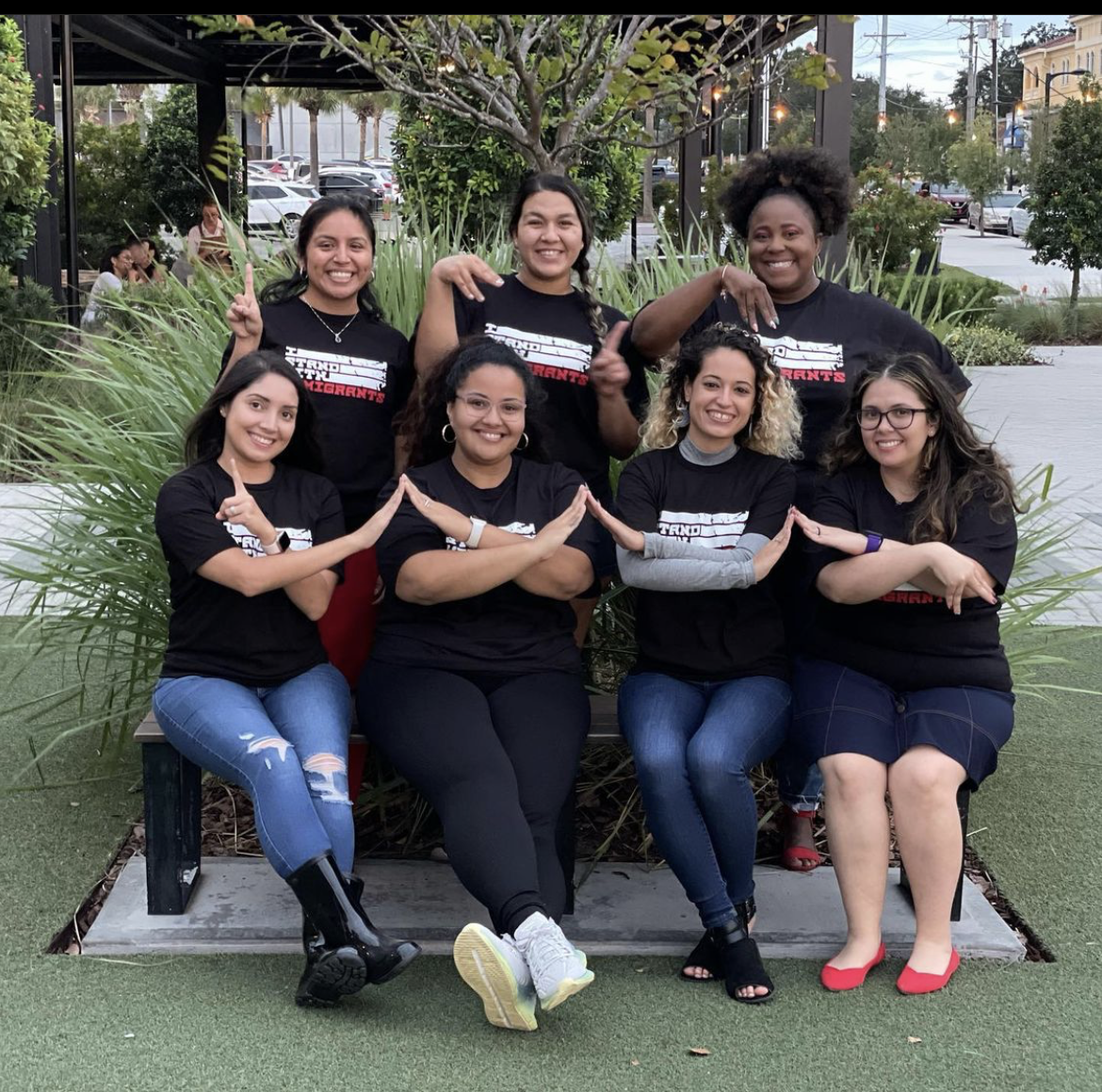 Why is this year's initiative historic? So that Congress and the current administration can deliver on the promise to energize our economy and heal our nation by resetting and rebuilding our immigration system with a new path to citizenship for Dreamers, TPS and DED recipients, essential immigrant workers, and countless families who have longed waited with the American public for a lasting, legislative solution. For more than four decades, Congress has failed to deliver transformative change to the country's immigration system.
Black immigrants are more likely to be detained and deported than other immigrants. The cruelty and racism that pervades our immigration system must end. Immigration reform such as the SECURE Act can move the nation one step closer to addressing these wrongs by recognizing TPS and DED families, their contributions, and delivering an opportunity to remain in their homes and with their families. This is especially pertinent as Haitian immigrants continue to face a humanitarian crisis at our borders.
For these reasons, the participation in the I Stand With Immigrants Day of Action this year represents a fortified push for human rights to our immigrant community. The PEI committee applauds our 35 chapters who uplifted the aforementioned dynamic issues at hand.
Participating chapters included:
Beta Chapter
Bloomfield College
Delta Eta Chapter
University of Idaho
Zeta Sigma Chapter
Washington State University
Epsilon Chapter
Rutgers University-New Brunswick
Delta Theta Chapter
University of California – Santa Barbara
Zeta Upsilon Chapter
Northern Illinois University
Iota Chapter
Rider University
Delta Xi Chapter
Lewis-Clark State College
Zeta Psi Chapter
California State University – Dominguez Hills
Kappa Chapter
University of Connecticut
Delta Upsilon Chapter
Lehigh University
Zeta Omega Chapter
The University of North Carolina at Greensboro
Chi Chapter
University of Florida
Epsilon Kappa Chapter
University of Arizona
Eta Gamma Chapter
University of California, San Diego
Beta Epsilon Chapter
University of Pennsylvania & Temple University
Epsilon Pi Chapter
Michigan State University
Eta Delta Chapter
California State University, Sacramento
Beta Eta Chapter
Texas A&M University-College Station
Epsilon Phi Chapter
University of North Carolina – Charlotte
Eta Epsilon Chapter
University of California, San Diego
Beta Lambda Chapter
Pennsylvania State University
Zeta Beta Chapter
University of West Georgia
Alpha Delta Alumnae Chapter
Silver Spring, MD
Beta Omicron Chapter
University of Michigan – Ann Arbor
Zeta Delta Chapter
Boise State University
Alpha Rho Alumnae Chapter
Raleigh, NC
Delta Alpha Chapter
University of Georgia
Zeta Epsilon Chapter
Syracuse University
Alpha Upsilon Alumnae Chapter
Orlando, FL
Delta Beta Chapter
Georgia State University
Zeta Lambda Chapter
Western Michigan University
Alpha Chi Alumnae Chapter
San Francisco, CA
Delta Epsilon Chapter
George Mason University
Zeta Mu Chapter
Duke University
Aligned with its mission to promote political activism, Lambda Theta Alpha is proud to continue its partnership with FWD.us, which first began through this initiative in 2017. Be sure to check out the hashtags #LTAPEI and #IStandWithImmigrants for pictures of all the hard work our members put in.
Delta Xi Chapter
Lewis-Clark State College
Epsilon Kappa Chapter
University of Arizona
Delta Eta Chapter
University of Idaho
Contact:
Nathalie Canadas, Vice President of External Affairs
Lambda Theta Alpha Latin Sorority, Inc.
externalaffairs@lambdalady.org
###
About Lambda Theta Alpha Latin Sorority, Inc.
Lambda Theta Alpha was founded at Kean University in 1975 as the first Latina sorority in the nation. Lambda Theta Alpha strives to develop strong leaders that produce and engage in political, social, and cultural activities. Based on the principles of Unity, Love and Respect, the Sorority was established for the unification of women through charitable and educational programs. Although Lambda Theta Alpha is Latin by tradition, the Sorority is inclusive to all women regardless of race, color, creed, sexual identity, gender expression, or religious beliefs.