FOR IMMEDIATE RELEASE
September 30, 2021 – In 2010, Lambda Theta Alpha officially became a collegiate partner of St. Jude Children's Research Hospital. The sorority is the first and only Latino Greek organization to commit to the hospital's efforts to bring awareness to childhood cancer, life-threatening diseases, and St. Jude within the Latino community and to fundraise for the hospital through a variety of events and programs.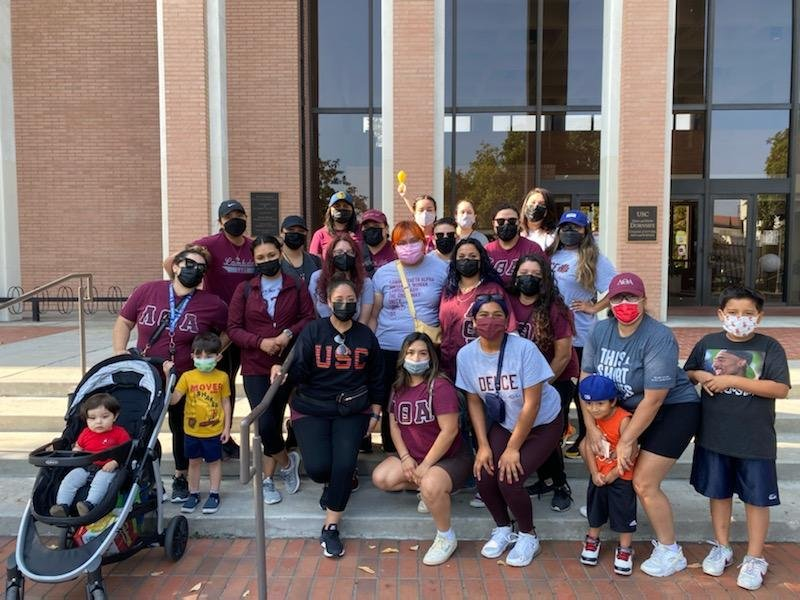 In 2014, the sorority expanded its partnership with St. Jude by becoming an official partner of the annual St. Jude Walk/Run, which brings communities together across the nation during Childhood Cancer Awareness Month to raise funds for the hospital.
This year, Lambda Theta Alpha's National Philanthropy Committee did a phenomenal job coordinating, hosting virtual events and collaborating with St. Jude Children's Research Hospital to prepare our members for the St. Jude Walk/Run.
The initiative began with two virtual informationals hosted by St. Jude for our members to learn more details on how to recruit team members, manage team pages, and use the mobile app.
As part of activities leading up to the St. Jude Walk/Run, Lambda Theta Alpha was excited to participate in the 2021 Multi-Market Team Blitz Week in August. During Blitz Week, members that were registered on or before August 23 and connected their fundraising account to Facebook were eligible to receive a St. Jude patient art keychain to commemorate the event.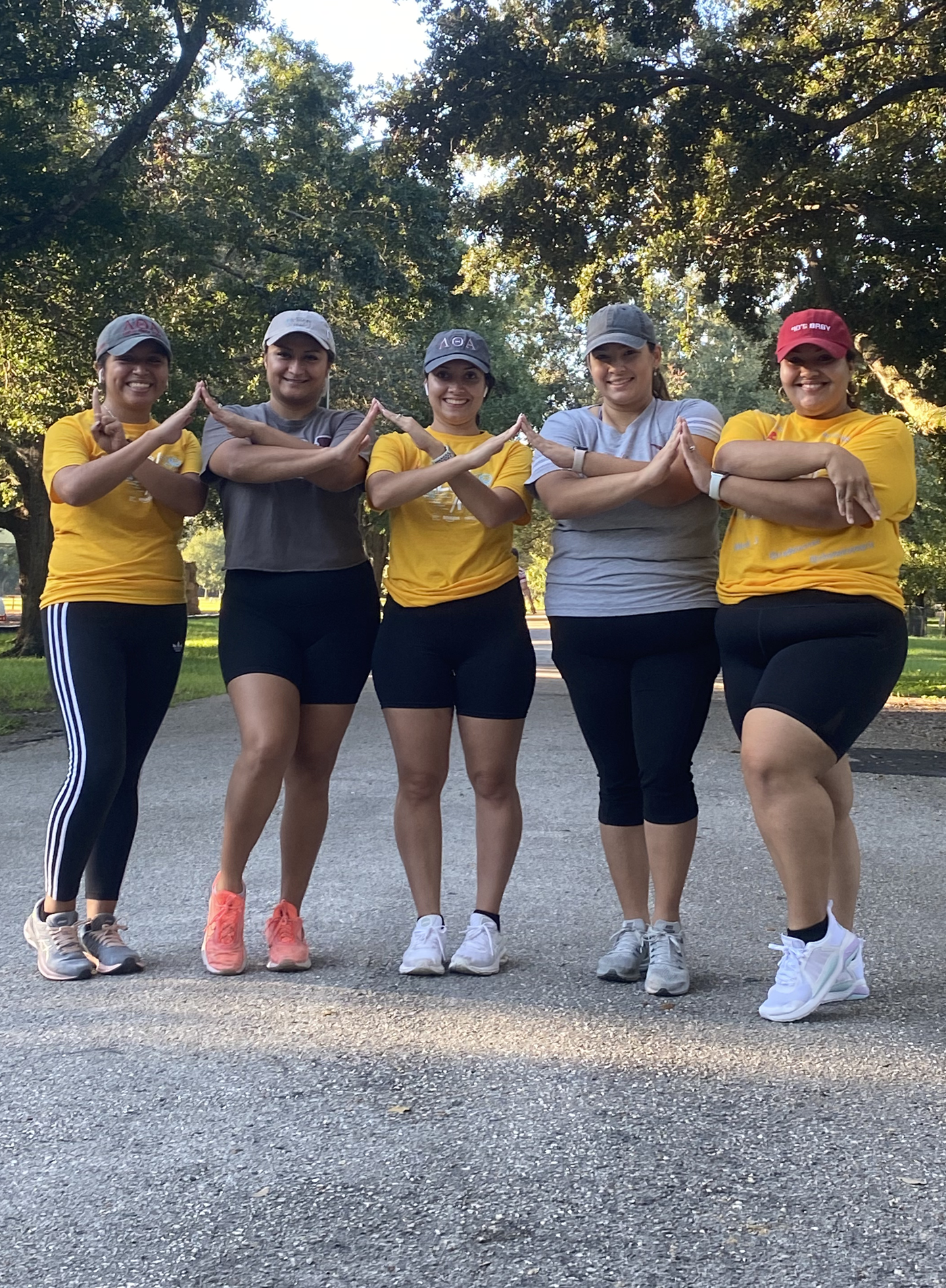 Lambda Theta Alpha has won a Blitz Week challenge in the past. This year, the sorority ranked 4th among all Multi-Market teams coming in with 10 teams registered and 66 new participants.
Followed by the Multi-Market Team Blitz Week, Lambda Theta Alpha along with other Greek partners attended The No More Cancer Rally on September 2. The rally allowed participants to join virtually to boost their fundraiser for the walk/run.
During the rally, members participated in a variety of challenges that taught best practices for fundraising. St. Jude provided talking points for members to use when requesting donations from family and friends through email, text, and calls. Additionally, our attendees created social media posts and TikTok videos to help bring awareness about the walk/run and fundraiser.
Leading up to the event, our National Philanthropy Committee organized a social media Spirit Week. During Spirit Week, members had the opportunity to share photos of their favorite St. Jude memory and their favorite St. Jude swag, among other activities.
Although St. Jude Children's Research Hospital made the difficult decision to transition the St. Jude Walk/Run from in-person to a virtual-only event due to the ongoing COVID-19 pandemic and for everyone's safety, Lambda Theta Alpha remained committed to fulfilling its partnership commitment. Thanks to the efforts of our members, we had 93 teams and 596 participants that raised a total of $40,157 to support St. Jude and their fight to end childhood cancer.
Visit our St. Jude Walk/Run national team page for more information on how to support St. Jude's mission.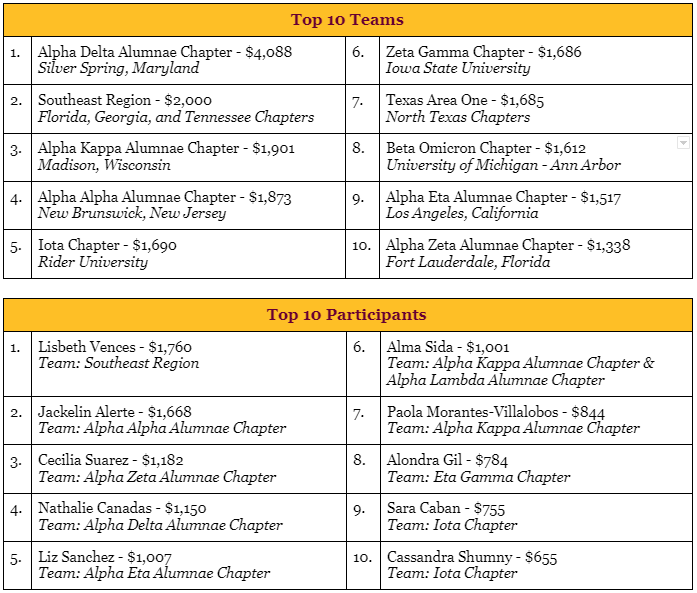 Contact:
Nathalie Canadas, Vice President of External Affairs
Lambda Theta Alpha Latin Sorority, Inc.
externalaffairs@lambdalady.org
###
About Lambda Theta Alpha Latin Sorority, Inc.
Lambda Theta Alpha was founded at Kean University in 1975 as the first Latina sorority in the nation. Lambda Theta Alpha strives to develop strong leaders that produce and engage in political, social, and cultural activities. Based on the principles of Unity, Love and Respect, the Sorority was established for the unification of women through charitable and educational programs. Although Lambda Theta Alpha is Latin by tradition, the Sorority is inclusive to all women regardless of race, color, creed, sexual identity, gender expression, or religious beliefs.