By: Alessandra Alma, National Public Relations Committee Member
Lambda Theta Alpha Latin Sorority, Inc. kicked off its annual Sexual Assault Awareness Month (SAAM) campaign this April. This year's theme, "We Can Build Safe Online Spaces," focused on preventing sexual assault and sexual harassment on digital platforms. As people connect with others virtually and more frequently, it's important to be aware of digital consent, the intervention of harmful behavior, and ensuring safe online spaces.
In support of the 20th Anniversary of SAAM, Lambda Theta Alpha launched a webpage providing resources and downloadable materials on digital consent, sexual violence prevention, online abuse and trauma, and information for survivors. Several chapters and interested members coordinated virtual events such as hosting Take Back the Night, leading discussions about sexual assault and prevention, coordinating a Denim Day drive, and wearing teal for SAAM's Wear Teal Day of Action in honor of survivors.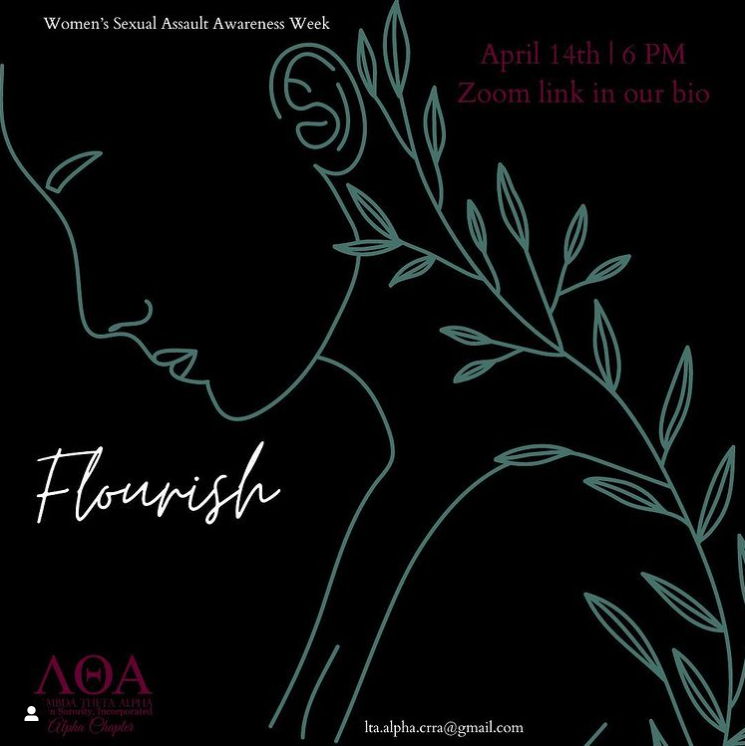 Lambda Theta Alpha condemns all acts of sexual violence – we stand with survivors who choose to come forward to share their stories and with those who are not ready to share. We are committed to raising awareness and serving as leaders in the movement to eliminate sexual violence in our communities. Our organization was founded on the principles of Unity, Love and Respect. In keeping with those principles, we encourage our members to practice healthy interpersonal relationships with open communication, honesty, accountability, and healthy physical and emotional boundaries.
For more information and materials, visit our SAAM resource webpage: http://bit.ly/LTASAAM