By: Noel Reynolds & Destiny Lazalde, National Public Relations Committee Members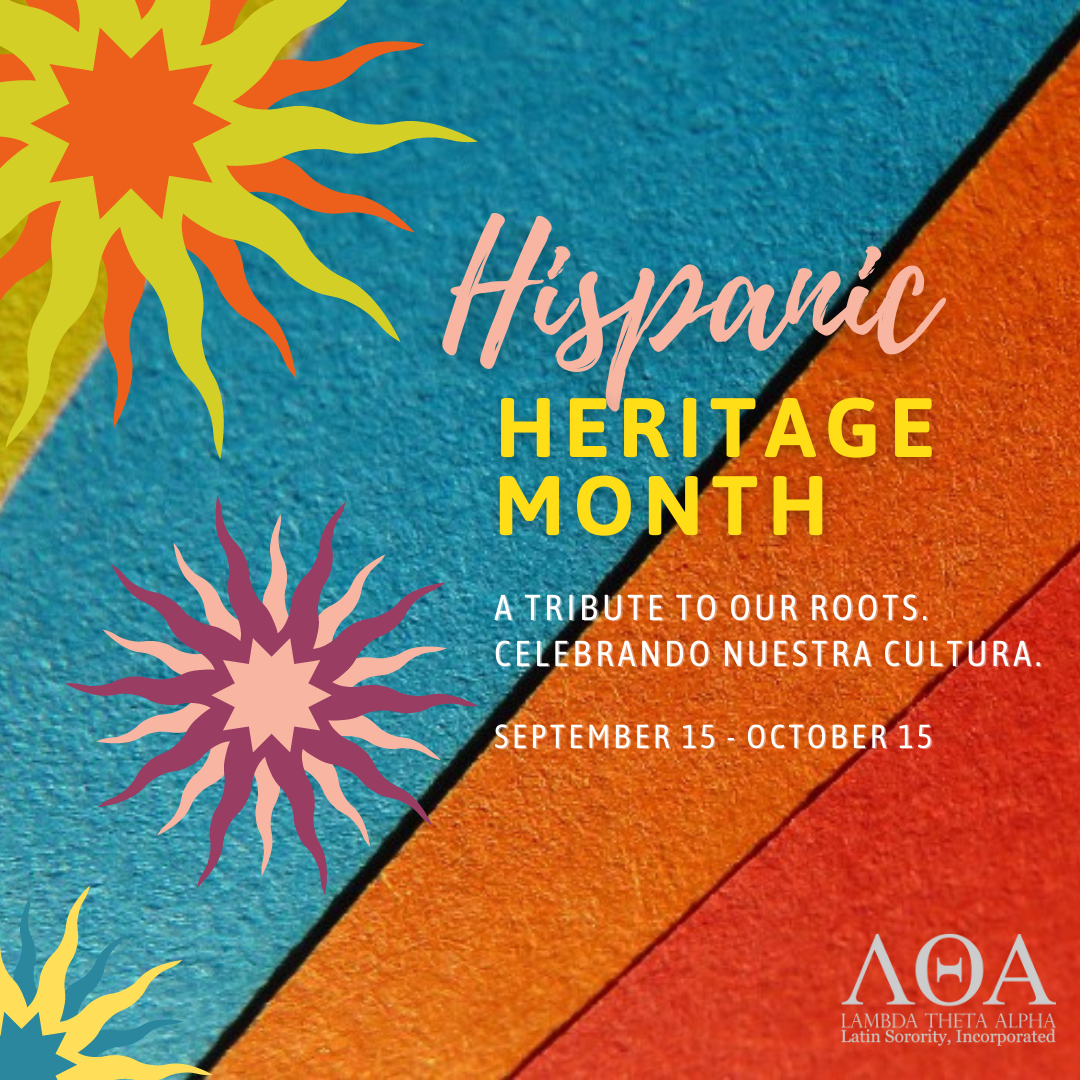 Many of our members resonate with different heritages. During Hispanic Heritage Month 2021, we wanted to focus on the different cultures and identities that bring us together and educate the community through this year's theme, "A tribute to our roots. Celebrando nuestra cultura." A quote with so few words yet its impact means so much in its entirety.
"Your great strength is knowing who you are." – Oscar de la Renta
Each year, Hispanic/Latino Americans observe Hispanic Heritage Month from September 15 to October 15 by celebrating the histories, cultures, and contributions of their ancestors who came from far and wide. Some significant dates during Hispanic Heritage Month are September 15 which is the anniversary of independence for Latin American countries consisting of Costa Rica, El Salvador, Guatemala, Honduras, and Nicaragua. Additionally, Mexico and Chile celebrate their independence days on September 16 and September 18, respectively.
During this observance month, we wanted to bring awareness to the differences that make us unique. This can be seen in every aspect of our daily lives, from television and movie screens, the music that moves our feet, and the foods we enjoy. The month has been celebrated nationwide through festivals, art shows, conferences, community gatherings, and much more. As an organization, we commemorate how these communities have influenced and contributed to American society.
Frida Kahlo once said, "At the end of the day, we can endure much more than we think we can." During this pandemic, we have continued to thrive, grow, and stay connected with members across the nation. In celebration of Hispanic Heritage Month, a Spotify playlist was created featuring different Latin artists and genres. We also featured easy Latin recipes as part of our Foodie Friday series on social media, curated by sister and Delish D'Lites food blogger Jannese Torres (Spring 2009) from Alpha Alpha Alumnae Chapter.
Furthermore, we highlighted various books featuring different authors as part of our Literacy Lunes series whose roots and culture stems from around the globe. Lastly, chapters across the nation put on different in-person and virtual events to celebrate the observance month.
As a sisterhood, we aimed to shine a light on bringing members closer together with the knowledge of what it means to be multicultural and celebrate our different heritages.