leadership
The visionary leaders who don't look at what is, but instead at what could be
board of directors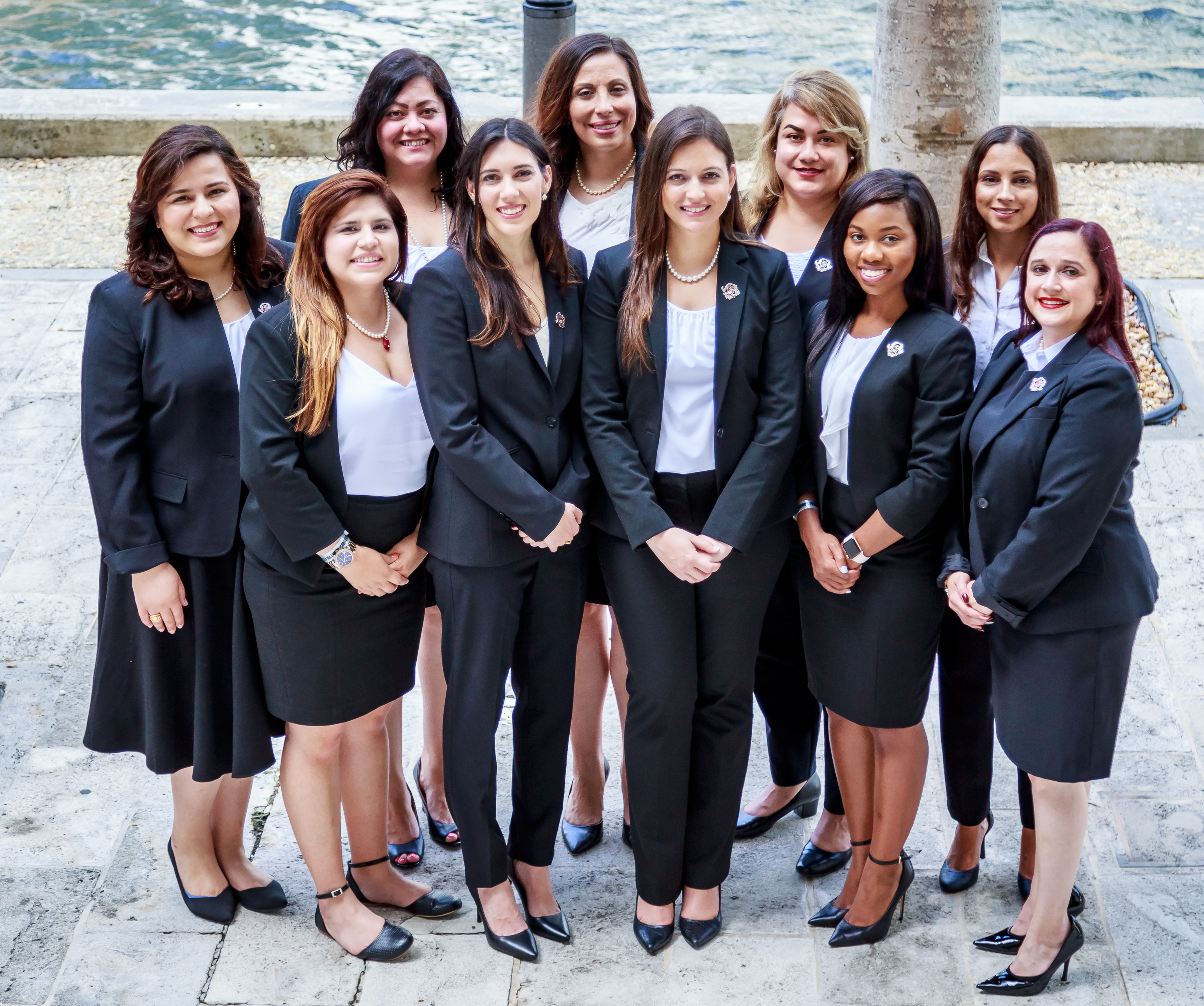 Lambda Theta Alpha is governed by a board of directors elected every two years
The Board of Directors oversees all sorority operations. The board is structured to ensure that all viewpoints are considered in decision-making and is devoted to ensuring the sorority is positioned to be a viable organization long into the future while remaining true to our values and principles.
National President
Alexis Richbourg
Delta Beta Chapter
Fall 2008

Vice President of Internal Affairs
Michelle Grossman
Gamma Beta Chapter
Spring 2010

Vice President of External Affairs
Jennifer Rincones
Beta Omega Chapter
Spring 2001

Vice President of Administration
Liz Beth Sánchez
Alpha Eta Alumnae Chapter
Fall 2015

Vice President of Finance
Adrianna Samaniego
Delta Alpha Chapter
Spring 2008
Director of Risk Management
Aleyda Cantu-Olivarez
Beta Eta Chapter
Spring 2012
Director of Alumnae Affairs
Lisandra Sanchez
Beta Epsilon Chapter
Fall 2001
Director of Undergraduate Affairs
Julia Maestas
Gamma Kappa Chapter
Spring 2002

Director of Orientation
Ana Romero
Alpha Delta Alumnae Chapter
Fall 2009
Director of Recruitment and Retention
Wendy Castro
Gamma Tau Chapter
Spring 2004
Ofelia Oviedo
Founding Mother
Alpha Chapter 1975
Iris Rodriguez
Alpha Chapter
Fall 1979
Merlix Reynolds
Chi Chapter
Spring 1998
Jennifer Alcaraz
Epsilon Chapter
Fall 1998
Yvonne Garcia Thomas
Beta Eta Chapter
Fall 1998
---
regional officers
The Regional Boards oversee the operation of the Area Boards across the country and serve as a liaison between the Board of Directors and Area Boards. Our organization is comprised of seven regions: Northeast, East Central, Southeast, North Central, South Central, Northwest and Southwest.
---
area officers

The primary purpose of the Area Boards is to oversee and support all of the local chapters within their area. The Area Boards were created in order to give chapters in one state, or chapters within a particular area of a state, the access to leadership for guidance and supervision needed to function more effectively. The Area Boards provide opportunities for chapters to collaborate with one another and serve as an avenue to stay abreast of sorority news. There are currently 27 areas:
---
---