By: Lucie-Kay Desthuis-Francis. This blog was originally published by CampusGroups.
Each year on March 8th International Women's Day is celebrated globally. The day honors the many political, socio-economic, and cultural achievements of women. It also increases awareness about women's equality and advocates for gender parity.
Higher education institutions provide women with a platform for advancing equity for female students. Further, student clubs and organizations provide women with opportunities to influence life on campus. These include event programming, advocacy, and student government positions.
Women's communities on campus also provide members with the opportunity to build a sense of belonging, which is known to contribute to higher retention rates. They also foster the acquisition of life skills, including communication, leadership, and teamwork, which transcend the college experience.
Women's Communities on CampusGroups (CG)
Over 2,160 student clubs and organizations that support women use CampusGroups (CG) to:
🧑🏻‍🤝‍🧑🏿 Grow a community
📆 Organize events
🏗️ Build safe spaces
💁🏿 Share advocacy
⚖️ Highlight social initiatives
With over 143,769 members, these amazing groups communicate via newsletters and the Community Feed. They have also sent over 22,839 email communications and organized more than 9,759 events with over 81,380 registrants.
Among these organizations is Lambda Theta Alpha Latin Sorority, Inc. (LTA). With 63 different groups on CG, the user community consists of 19,976 members. This academic year, the sorority has organized 1,552 events using CG.

About Lambda Theta Alpha (LTA)
LTA was established by seventeen women in 1975, as the first Latina sorority in the United States. It was built as a support system for women in higher education.
The sorority's mission is to "provide a sisterhood based on the principles of Unity, Love and Respect". It strives to develop "strong leaders who will then provide and practice political, social and cultural activities."
To this end, it promotes:
👩‍🎓 Academic achievement
🙋‍♀️ Community service
💙 Friendship
👩‍💼 Leadership
🦸‍♀️ Social initiatives
Meet LTA member Daniela de la Piedra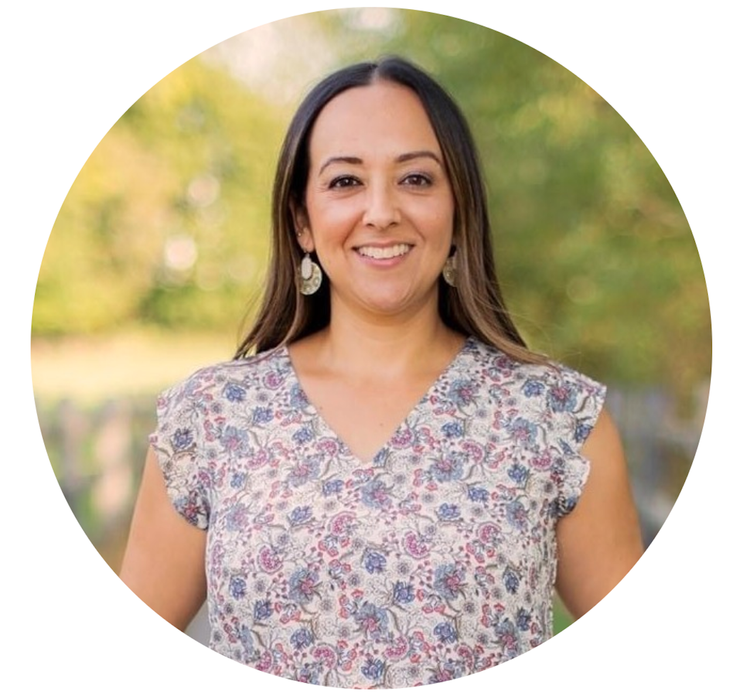 To learn more about LTA and its activities, I had the pleasure of speaking with Daniela de la Piedra. Daniela has been an LTA member or "Lambda Lady" for over 20 years and co-founded the Gamma Alpha Chapter at the University of Virginia (UVA).
When enrolling as a first-year student at UVA, Daniela hadn't thought about joining a student organization. However, when she saw how many student clubs there were, she saw them as an opportunity to "find a niche and make connections in such a big university".
Daniela saw that a women-focused organization would help her "learn more about myself and support other women". Further, she wanted to join a group that would "transcend the university experience- something that I could be a part of for life".
At the time, Daniela observed that student organizations advocating for the needs of the Latin community were limited. She also noted that Greek organizations mostly catered to White American or African American Students.
Therefore, Daniela, who had grown up in a multicultural environment, decided to join an interest group called "Sisters of Diversity." The group's purpose was to "unite women of all backgrounds" and establish a "sisterhood that was blind to color".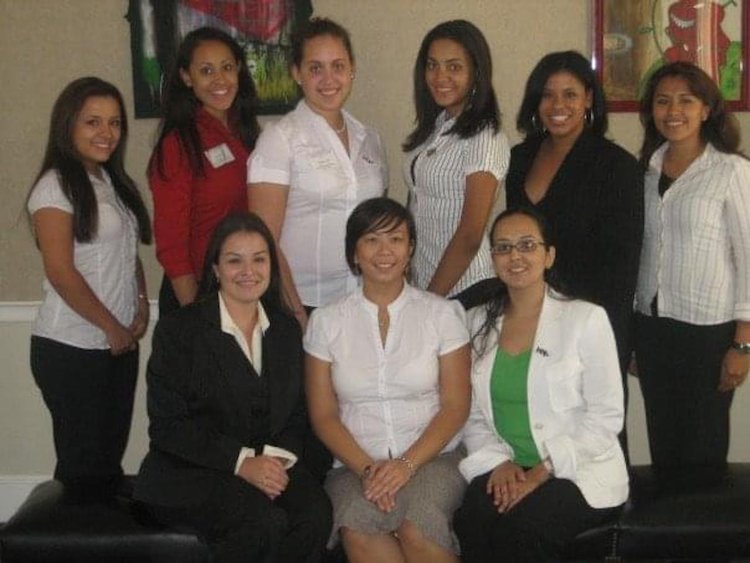 In April 2001, Daniela together with the group's two other members (Suhey Nevarez and Po Ning Soo-Hoo) founded LTA's Gamma Alpha Chapter at UVA. By the time the three co-founders graduated, their chapter had grown to 12 members, of which about one-third were not of Latin descent.
How LTA empowers women
Through its programming, LTA advocates for women. According to Daniela "My life would not be what it is today without LTA's amazing network and sisterhood. The seemingly tiny decision I made when I was 20 has followed me my entire life in such an impactful way".
While at UVA, Daniela brought the monologue play "Yo Soy Latina", showcasing the diversity of the Latina community, to the university. The sisters also organized volunteering events with non-profits Habitat for Humanity and the Ronald MCDonald House Charities.
As students, "we received a lot of support from older sisters at the nearby University of Maryland campuses". When Daniela decided to go to law school, she received advice from LTA members and took the LSAT prep-course for free thanks to a sister who worked at Kaplan.
Since finishing her studies, Daniela has become an attorney, a mother, and recently changed career paths to become a professional life coach. During each of these life phases, she has received support and guidance from the organization. This includes having a sister as her doula when her daughter was born, receiving pediatrician and school recommendations, to finding clients to coach.
A lifetime member, Daniela's role within the LTA has evolved since co-founding the UVA Chapter. As a recent graduate, she served as an LTA Area Board Member, supporting undergraduates. While in law school she guided other sisters with their personal statements for law school applications. As an attorney, Daniela hired sisters who were interested in interning and working at her organization.
Most recently, Daniela presented on a panel at George Washington University (GW). She spoke about women in the workplace to the newly founded LTA Chapter at GW. Daniela will also be the Keynote Speaker at LTA's Annual Spring Conference for her Area in April. The conference is "held for undergraduates and includes workshops on key issues such as mental health and professional development".
Through their resources and reach, women's organizations such as LTA empower members in ways that transcends the college experience. This includes providing women with the opportunity to:
Join a community with shared values.
Connect with a diverse group of individuals.
Advocate for women's advancement, diversity, and equity.
Develop strong

leadership skills

through social and cultural activities
Create a strong support system that empowers members
We would love to hear how women's student organizations on your campus are empowering women and advocating for women's equality and gender parity!